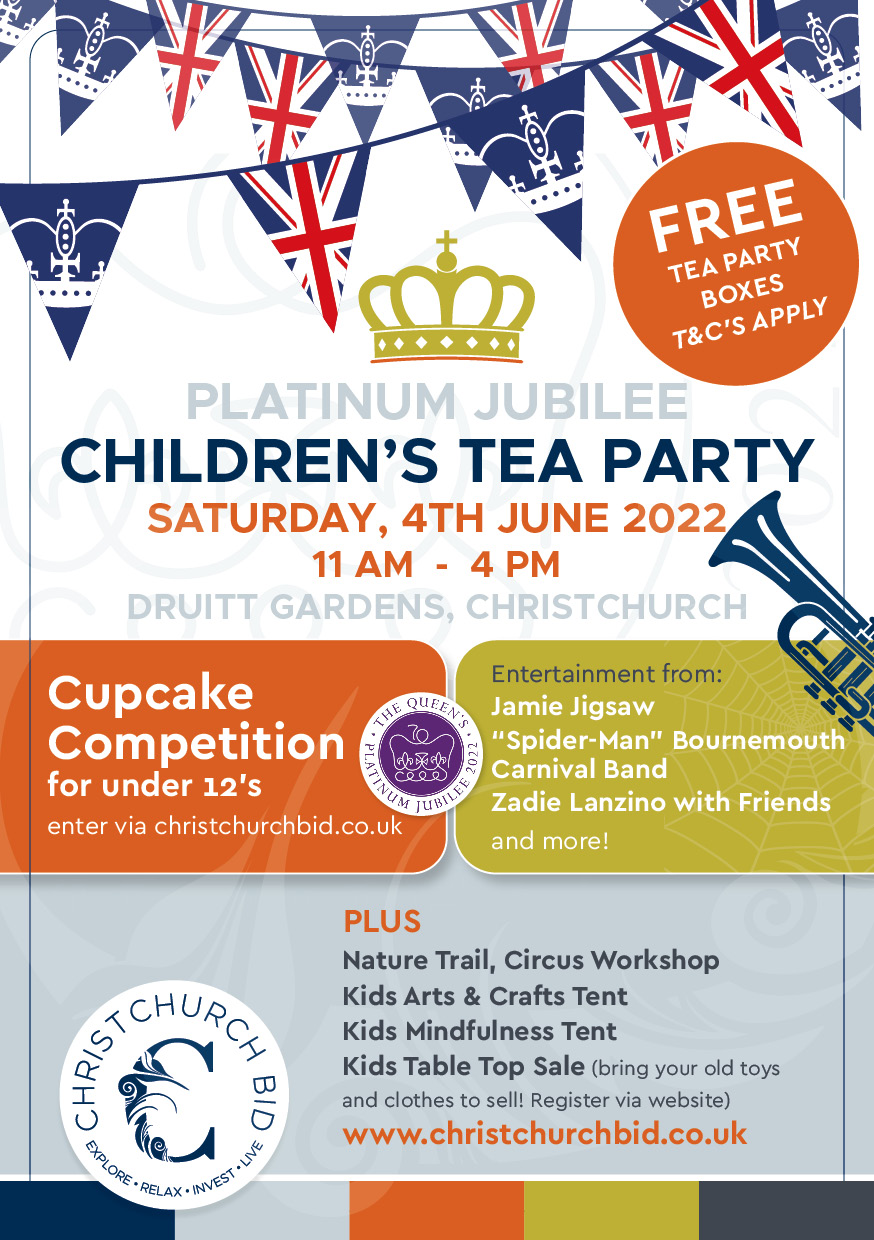 Christchurch Children's Jubilee Tea Party & Cupcake Competition
June 4, 2021
- June 4, 2022
Druitt Gardens, off Christchurch High Street
We are pleased to announce our free Children's Jubilee Tea Party & Cupcake Competition on Saturday 4th June, 11am to 4pm.
Aimed at children under 13, and their families, this fun filled event includes plenty of activities and fun for all, including:
The fabulous Jamie Jigsaw with his circus workshops, plus stilt walking and magic shows

Cupcake competition

Arts and crafts

Well-being, Mindfulness, and Yoga sessions

Nature trails

Face painter
Plus a wealth of entertainment from the Spider-Man Big Carnival Band, Zadie Lanzino & Friends Quartet, Mad 4 Dance and more.
Druitt Hall will also be hosting a Table Top sale, including jams, chutneys, cakes and more from the fantastic Dorset Made Food. The hall will also be serving refreshments, including hot and cold drinks.
Location: Tucked away in the tranquil Druitt Gardens, 41 High St, Christchurch BH23 1AS
Times: The event runs between 11 am – 4 pm and bring your picnic blanket!
Tea Boxes We have 200 tea boxes to give away! Enjoy sandwiches, cakes, scones, and fruit. Bring your own picnic blanket. We have 200 tea lunches to give away.  Sign up for your tea box here.
Cupcake Competition To enter the Cupcake Competition, read the Competition rules below, and then click here.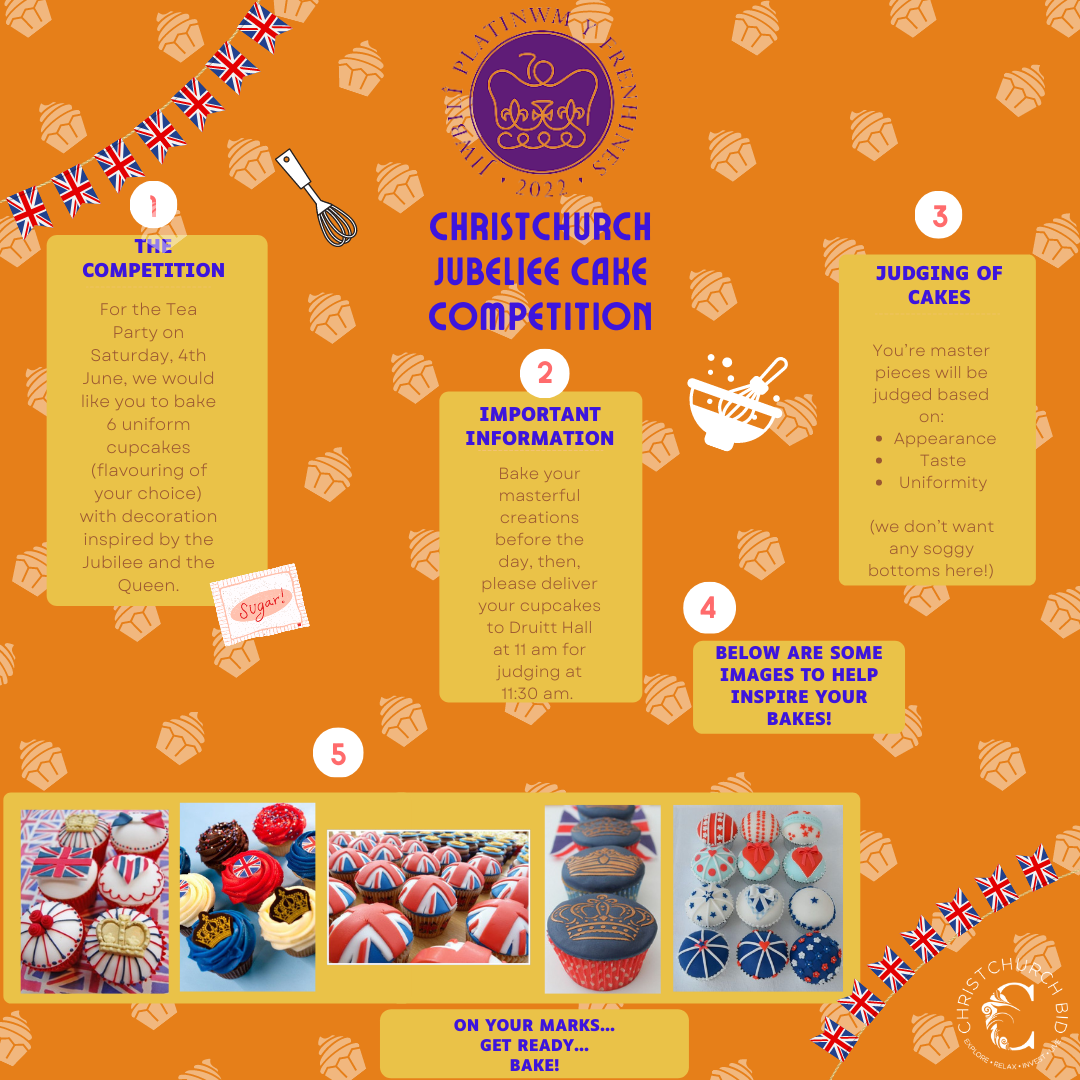 Table Top Sale
To apply for a Table Top, click here.
Can you think of any clothes, toys, or anything that you don't give much love or attention to anymore? Any items you have either outgrown or just don't need? If the answer is YES, then do you think those items would be happier in a new loving home? Imagine if you could get some extra pocket money for it too!  So please bring in everything you would need to sell your items with ease. at 10:45am on Saturday 4th June 2022. This could be table, chairs, prices of items and of course you need to bring what you wish to sell otherwise you won't be able to get any extra pocket money! We look forward to seeing you there!