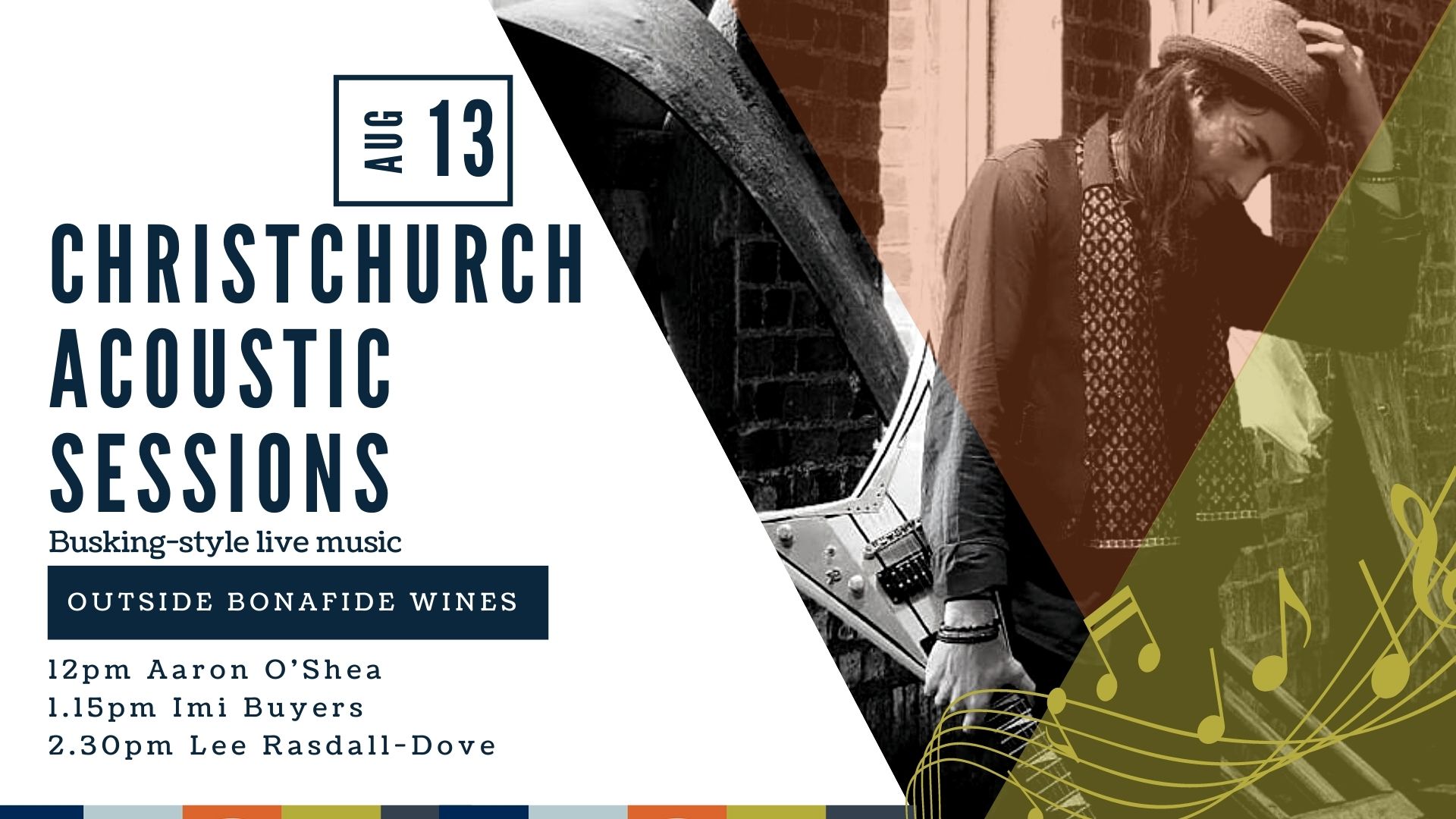 Christchurch Acoustic Sessions outside Bonafide Wines
Enjoy busking-style live music.   
Christchurch Acoustic Sessions
Saturday 13th August 2022
Acts…
12pm Aaron O'Shea
1.15pm Imi Buyers
2.30pm Lee Rasdall-Dove
Located outside Bonafide Wines, Bargates (just by the crossing).
Coffee and beverages available plus outdoor seating to watch the music.
Their small but beautiful shop on the outskirts of Christchurch sell quality affordable wines to local residents and visitors alike. It is a testament to their efforts that they are successfully trading after 10 years.
They aim to stock 300+ wines at any one time with prices ranging from £4.79 to £25 on still wines.
Good range of semi local ales(60+).
Chilled wine and Champagne ready to go.
Good range of world beer.
01202 485965
bonafidewines.co.uk
Christchurch Acoustic Sessions is brought to you by Christchurch BID…your local businesses.
Supported by Absolute Music.