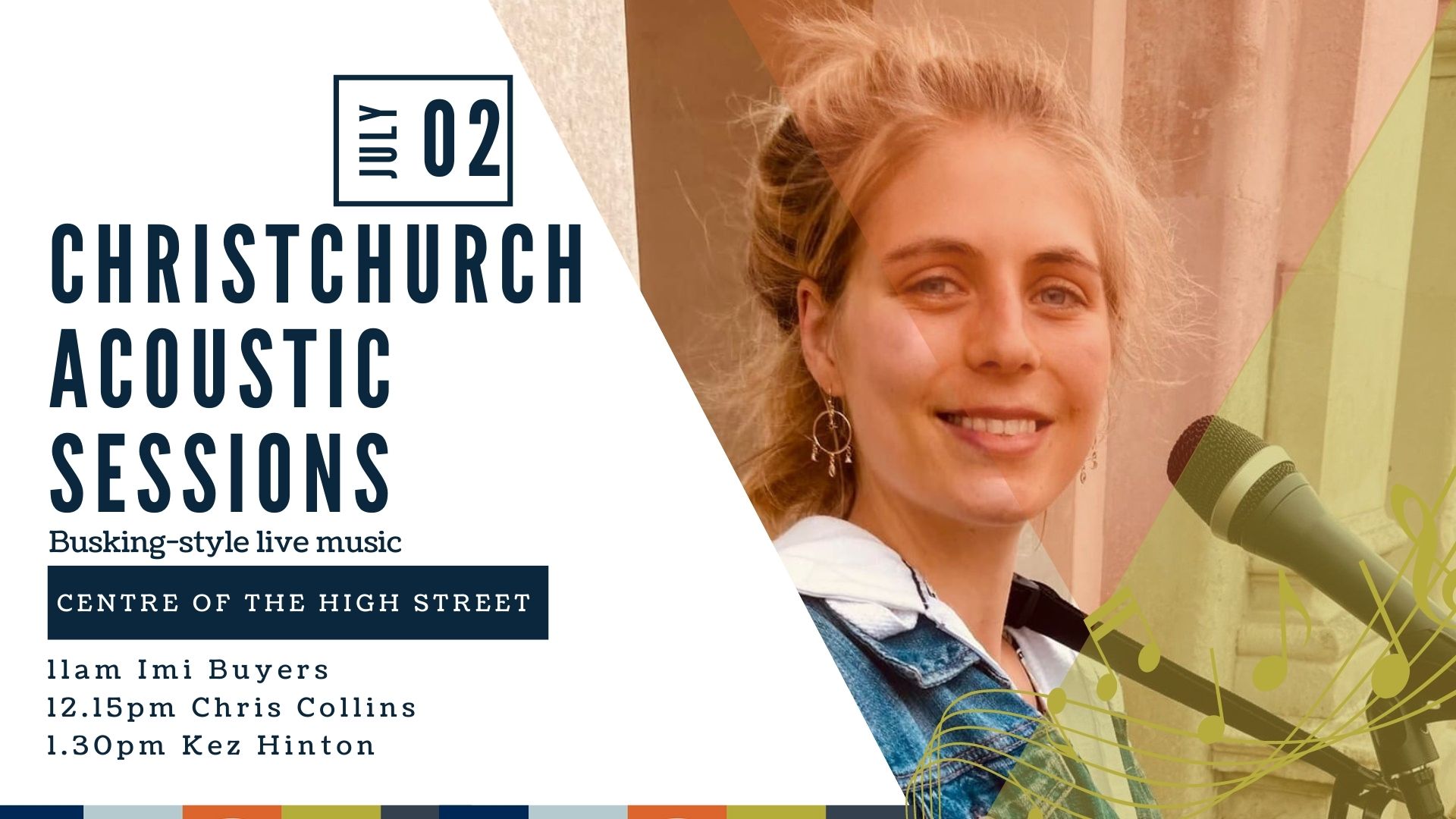 Christchurch Acoustics Sessions – Centre of the High Street
Enjoy busking-style live music
Christchurch Acoustic Sessions
Saturday 2nd July
Acts…
11am Imi Buyer
12.15pm Chris Collins
1:30pm  Kez Hinton
Located outside the Mayor's Parlour – Old Town Hall, 30 High Street, Christchurch (centre of the High Street, opposite Julia's House and SmartFixx).
The Old Town Hall is home to the Mayor's Parlour and the building was  purchased by Mr James Druitt in 1857.
The Mayor's Parlour has a balcony over looking the High Street.
christchurch-tc.gov.uk/the-town-hall/
Christchurch Acoustic Sessions is brought to you by Christchurch BID…your local businesses.
Proudly supported by Absolute Music:
absolutemusic.co.uk